2019 was a fantastic year for me as a writer. And I am excited to see what 2020 will be. I feel blessed beyond measure. I've made many new friends and connections this last year for which I am so grateful! Oh ,and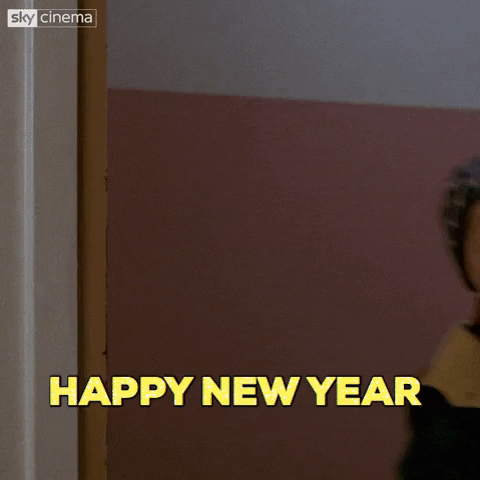 Writing Stats as of the New Year:
Amazingly, I haven't fallen behind on blogging either. I wrote 29 posts! Almost as many as the books I read. 2019 was my 2nd year keeping track of the books I've been reading. I read 32! I know my Facebook post said 30 but I discovered another book that Goodreads thought I was still working on, and I'm counting Smells of War (obviously not on Goodreads).
Just like one must plan to finish NaNoWriMo, my plan is to finish the 4th draft of Smells of War and begin sending out queries to agents this year. I'm planning on finishing Smells of Paradise, reading ~30 books, je veux parler le français couramment (I want to speak French fluently), and I'm working on two flute duets for a recital in May. It's a lot to work on but a little bit of everything every day will go along way. As for NaNoWriMo this year, I haven't decided if I'm going to write a new novel or set editing goals to work on Smells of Exile's 2nd draft, but either way you can count on many hours of working hard on the books.
One of the tools that will help me get my writing goals accomplished this year is the opportunity of being a Writer in Residence (WiR) again, this time from February thru July along with another WiR, Dr. Kate Rose. 75% of my hours working for the library are set aside for me to work on my books. Even though the other 25% isn't directly working on my books, it is still a great way for me to serve my community, to learn, and to grow as a writer. And with it comes a grant that gives me the chance to go on the Writing Excuses Retreat/Cruise this fall. I've been wanting to go on this retreat for several years now but haven't been able to afford it. This will be a great place for me to meet agents and get more feedback about my trilogy. Not to mention, Ryan will go with me. He is the most awesome husband to go to a writing event with me for our 15th wedding anniversary (May 21, 2005)!
I really must say how much I appreciate what the library has done for me this last year and what they continue to do for me. When they started the Writer in Residence program in February 2019, I wasn't quite sure what to expect. It exceeded my expectations by far! The people I've met have all been so encouraging and helpful. A few of us even formed a writing critique group, and it's because of them and you that I have made as much progress as I have this last year. Having a few people you trust, I think is essential to becoming a better writer.
I know I've said it before but I'll say it again. Reading is another essential tool to becoming a better writer. I've enjoyed Shadows Beneath the Books and want to continue the club. Here's the part where I give you a survey to complete, because it's not a book club if I'm the only one reading and talking about the books. Here are a list of books that are on my agenda to read this year. I want you to rank them, pick the 12 books you want to read along with me and if there's one not on this list that you have on your reading list, throw it onto the list. When I blog about Wayfarer by K. M. Weiland at the end of the month, I'll include the final list for the year. That way you, too, can plan ahead with your reading.
West of January by Dave Duncan
And Then There Were Four by Nancy Werlin
Foundryside (Founders #1) by Robert Jackson Bennett
Miscast Spells (Styx Trilogy #1) by Rose Corcoran (Prior WiR)
The Black Prism (Lightbringer #1) by Brent Weeks
To Kill a Mockingbird by Harper Lee
Of Mice and Men by John Steinbeck
Mending Fences in Her Heart (Jessip Ranch Romance #1) by D. L. Ptaszynski (childhood BBF)
Station Eleven by Emily St. John Mandel
The Caves of Steel (Robot #1) by Isaac Asimov
The Graveyard Book by Neil Gaiman
The Fated Sky: A Lady Astronaut Novel (sequel to The Calculating Stars) by Mary Robinette Kowal
The Lady Astronaut of Mars (published 1st but chronologically after the Duology above) by Mary Robinette Kowal
Stormlight Archive #4 (coming out in Fall 2020) by Brandon Sanderson (If you've never read the other books, I'd happily reread Book 1) (warning they are BIG books)
Mistborn: The Final Empire (Trilogy #1) by Brandon Sanderson (good intro to Sanderson's epic fantasy)
A book? by Agatha Christie (not Murder on the Orient Express)
The Emotional Craft of Fiction by Donald Maas
Creating Character Arcs by K. M. Weiland
On Writing and Worldbuilding Vol. 1 by Timothy Hickson
You can check out my Want to Read list on Goodreads for an easy glance at the book descriptions.